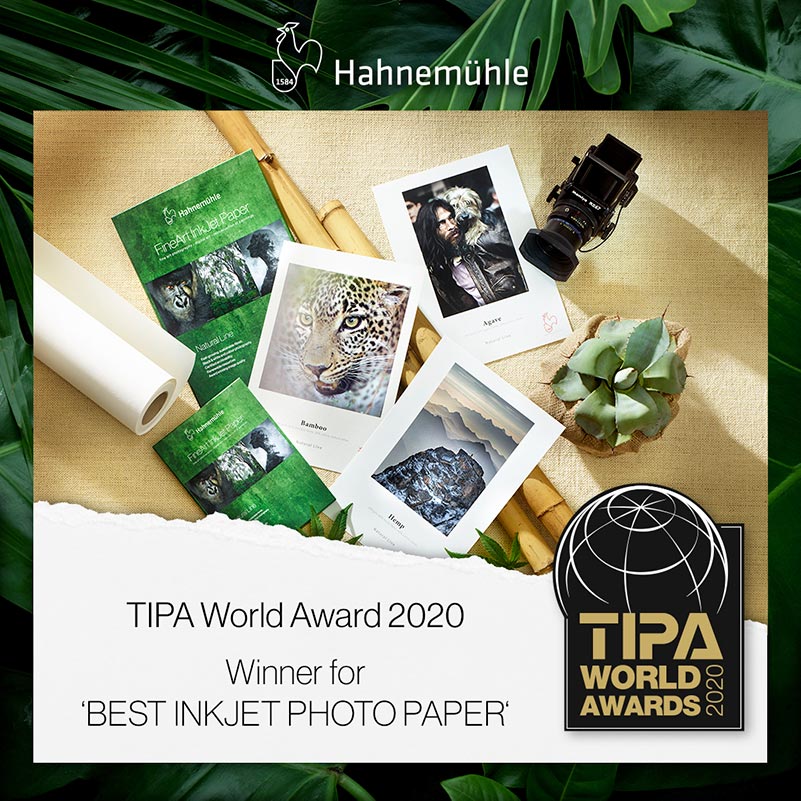 Hahnemühle Natural Line of Sustainable Papers now available featuring their Agave-based Paper,is available for printing at Thurston Print Lab, and is from a paper line that won the TIPA World 2020 award for Best Inkjet Photo paper line.
The Natural Line of Sustainable papers appeals with both their sustainable manufacture and their unique surface characteristics. The cellulose in these papers is supplied by raw materials that require minimal maintenance and do not need any pesticides. Each 290 GSM paper has a unique look and feel. Bamboo is a warm tone paper with a lightly textured surface; Hemp is a bright white matte paper with a slight textural surface; and Agave has a more textural surface with a bright white base.
Agave Natural Line Paper available for printing now
Agave is our favorite of the Hahnemühle Natural Line, and is now available for ordering prints at Thurston Print Lab. Agave paper with its rough yet delicately defined surface texture, almost like fine wood grain, giving the subject a captivating sense of depth, yet with a pleasant, soft feel.
The Matte premium inkjet coating guarantees outstanding print results with excellent reproduction of color and detail, deep black and optimum contrasts.
Using our Custom Printer Profile for the Agave paper produces Shadow Detail down to a Black Point of 10-12 and Highlight detail up to a White Point of 252, using a Perceptual Rendering Intent.